Development and innovation
Tecno Elettra has always been based on development and innovation.
Thanks to the technical department highly qualified we are looking for designing and implementing always new technical and innovative solutions for our customers.
In collaboration with the producers and providers of electric devices we are studying the product, analyzing it and with our programmer technicians developing new technologies capacities to satisfy different users' needs.
In this way the relationship with our main providers, also international ones, has passed from simple technology user to partner in the development and innovation.
Today we are able to discover for our customers the electric and electronic technologies more adapted to their needs, based on the type of working sector, while maintaining a good relationship between quality and price, ensuring innovative products on the market.
Moreover Tecno Elettra does not have any limits in relation to the field where to work, moving from industrial devices (food, packaging, manufactures, building and industrial, etc.) to process automation, robotic system, industrial robotic, domotic systems and even more. This is based on a thirty years know-how.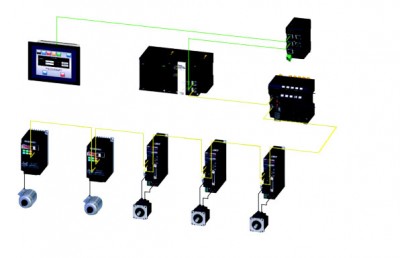 Here after there are some technologies developed:
Motion intelligence system:

It reduces the engineering time and the launching of the electric systems thanks to standard hardware and software modules. It offers more flexibility and an important increment of the numbers of cycles, thanks to the optimization of the axes movement, a short fixing time and an exploitation of different components reduction, together with a low number of maintenance operations;

It's not necessary the expensive integration of different brands of servo drivers and programmable control instruments, complex technological barriers are avoided because of the motion control that combines under a unique system control the control and motion functions.
Control from remote of the automation devices:

Tecno Elettra programs interactive touch screens allowing to the industrial automation devices managers to control and monitor from far away every type of automations, by using operative systems such as iOS and Android with a common smartphone, tablet or pc.
Robotic systems:

Tecno Elettra programs robots from the best worldwide producers, able to satisfy every type of productive customer needs. The applications are going from pick and place device (food, packaging, etc.) to the movement and storage of every type of material.
See Robot Scara