Revamp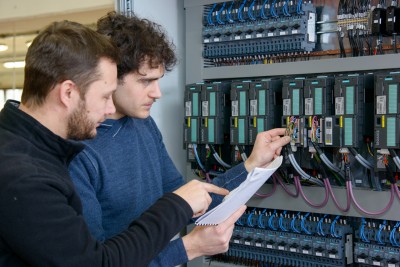 Into Tecno Elettra we make all electric systems in compliance to the European norms and directives and in line with quality certification requirements UNI EN ISO 9001:2008.
We follow our customers during systems modernization giving consultancy and technical assistance for all type of issues.
Thanks to our long experience in the electric-industrial automation systems, we are able to provide customers every type of product in short time, through the technical assistance service and our purchase department. The main objective is to look for the best solution that fits customer requests.
Our technical department is updated and trained on all applicable norms and regulations on security and systems implementation according to the type of use and the country destination.
Our electrical system devices, if required, can be realized according to the following certifications CE , CSA, UL.